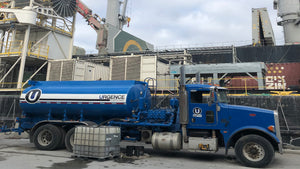 Deicing & Cargo Hold Heater Rental
Montreal Boatmen offers de-icing services using a portable boilers, allowing quick access to steam or hot water that can reach temperatures beyond 170 farenheit. Our team are trained and specialized with:
- Ballast tanks.
- Sounding pipes.
- Ship deck.  
- Ship hatches.
We also offer the rental of portable heaters, a turn-key service that includes delivery anywhere in the ports of eastern Quebec. Our variety of equipment includes units ranging from 300,000 to 3,000,000btu. User friendly, our heater can be operated by any ship's crew. Ask our representative for price list.
---